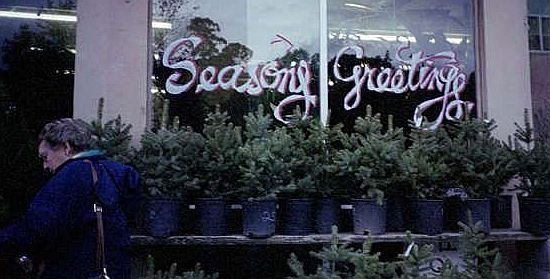 This is a nursery at Yardbird's along 4Th St. in San Rafael. They needed these letters to be appreciated from the street so I made them very large - the smaller case letters here are around eight inches tall - making the larger tails over a foot and a half. (The small woman in front is quite fore-shortened.)

It's really fun to write this big and not get arrested.
If you have things in front of where you want me to paint, be sure that you have them moved out of the way for me before I arrive.


franis@franis.org email Franis


Franis Engel
415-868-0420 (San Francisco Bay area)
JOB INFORMATION



808-883-3334 Franis Engel
(In Hamakua County, in the Big Island of Hawaii area)